E System Provides Sales, Installation, and Support for 2) New NEC Phone Systems
E System System Sales, Inc provides business owners information and online sales of a New NEC Phone System.
Discover how a New NEC Phone System can automate you business by automatically routing phone calls 24 hours a day 7 days a week and dealing with unwanted phone calls.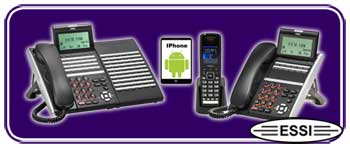 The SV9100 is available in three different configuration to meet the needs of small to medium to larger offices or businesses with the needs of from three phones to 96 phones.
---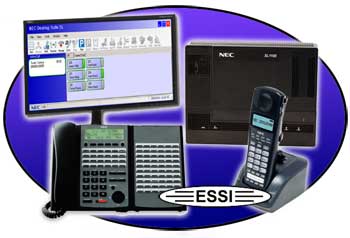 The SL1100 is a more advanced system but still affordable for small to medium size business with many features packed in as well as advanced features are available that are available in the SV8100.
---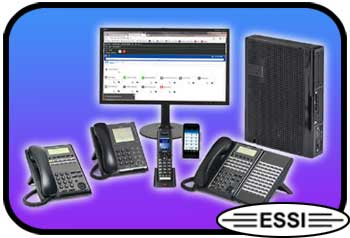 As of 2017 the SL2100 is the latest phone system manufactured by NEC with all of the latest features if needed and affordable as you go expansion.
---
NEC VoIP
Both NEC systems available through E System Sales, Inc. provide support for VoIP lines by a VoIP service provider, VoIP phones connected to the phone system in remote locations like a home office or a second location, support for SIP Trunking, and the ability to connect multiple systems together over the internet via an existing VPN connection.
---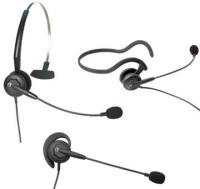 Corded and Wireless Headsets available for NEC phones affordably priced that any business can afford.
---
Features
The NEC systems provided by E System Sales, Inc. support many of the popular features such as Auto Attendant, Call Hold, Call Transfer, Conference Call, Music on Hold, Public Address, Off-Site Remote Programming, Transfer to Cell Phones, Voice Mail, and VoIP.
---

Many accessories available for New NEC Phone Systems such as Headsets, Conference phones, Music on Hold, VoIP, Lightning and Storm Protection and Public Address Systems.